Quilting service in Roanoke VA.
In our new studio, we are now taking quilt tops for computerized quilting (walk-in or mail).
Monday - Friday 10AM - 4 PM,Saturday by appointment.
Our rates start from ¢1 per sq. inch for low density patterns.
Next EVENT: Mid-Atlantic Quilt Festival Join us February 29-March 3, 2024, at the Hampton Roads Convention Center!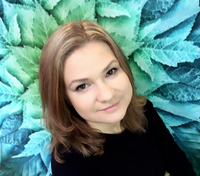 WELCOME POST
My passion for creating with fabrics has spanned over 10 years, but buying my first longarm in 2014 transformed my life into a magical journey. I love working with the different textures and colors and having the freedom to design and discover different styles and techniques in longarm quilting. I consider myself an always-learning, curious, inquiring quilter who is always hungry for new ideas, designs, and visions. I learn with every quilt, and I make certain that every quilt that ends up on my frame is unique and deserves very detailed special quilting. I specialize in boutique quilts and memory "keeper" quilts.
We made this site by ourselves, so don't judge us. We are trying to do everything to keep low prices and the best quality for our customers.
Julia, every time I see a quilt or post from you, it makes me smile. I am blessed to have your friendship, even from afar, you are one of my favorite stars. Congrats for your current success and all future successes. Blessing always. 

Diane Updike
I am a huge fan of your beautiful quilting and videos and classes! Thanks for all you contribute to quilting!

Patricia Hale MD
I have had the honor of Julia completing many of my quilts. From custom, semi custom to E2E. Every one of the quilts she completes is done with Love. There is no one like her. Thank you Julia for all the precious art pieces I have in my home. Your quilt visions are indescribable. Much success to your new site, classes and future books.

Nancy
latest products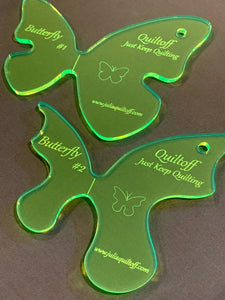 Create your own butterfly quilt
Butterfly templates #1,#2,#3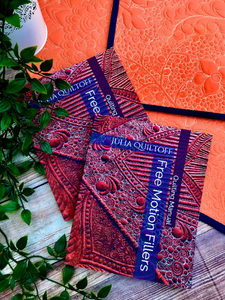 Quilting Manual
Book, Quilting Manual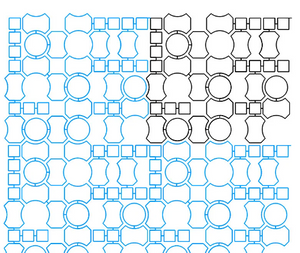 PANTOGRAPH
MODERN PANTOGRAPH
Special content
Thread Guider
This special tool is designed for any sewing machine to let you use large cones of thread with any machine from new models to very old and antique ones. This tool does not require any additional space on your table and will be an absolutely great gift for your Quilting or Sewing friend.